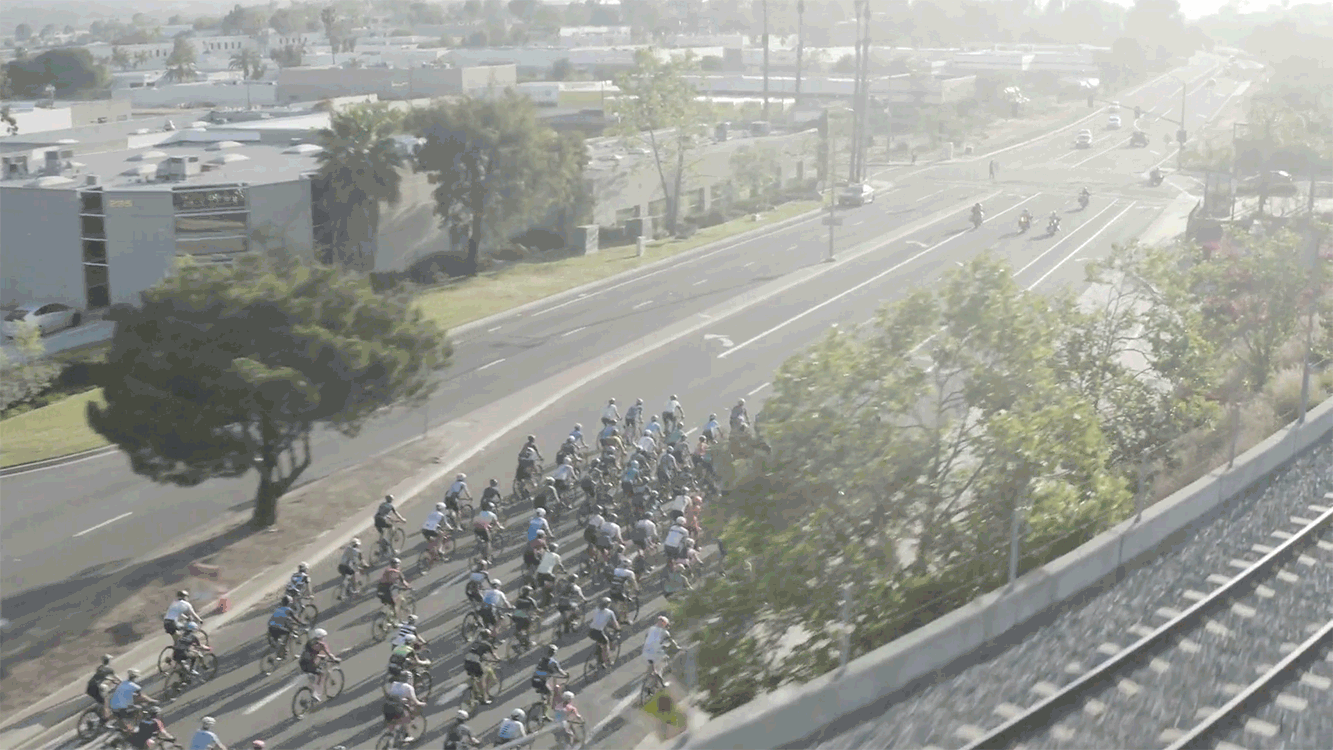 Surviving BWR with ENGO
By: Team ENGO
Surviving BWR with ENGO
Over the past decade, the Belgian Waffle Ride has established itself as the leading mixed surface cycling event series in the country.  Neither a pure road nor gravel race, BWR events are heinous combinations of technical singletrack, smooth tarmac and everything in between designed to challenge a cyclist's full range of skills. 
Its founder, Michael Marckx takes nearly sadistic pleasure in creating events that are nearly too difficult for most sane riders.
The 2022 edition of BWR California served up 136 miles with over 11,000' of climbing.
Of course, that challenge is what keeps me coming back for more punishment each year. 
BWR 101
Assuming you have your gear and fitness dialed in, the secret to surviving – or even performing well -- at a BWR event is obsessive energy management.  
This is accomplished through a combination of proper pacing, fueling, course knowledge and confidence.  Accumulate too many "energy leaks" during the race, and you'll be in for a very long day.
So, anything that promises to make me more efficient grabs my attention… which is why I was so interested in riding with ENGO Eyewear.  
What is ENGO Eyewear?
ENGO Eyewear are smart sports glasses that provide unobtrusive, real-time access to performance data by displaying it directly in the athlete's field of view.  The metrics most important to them are now available with just a glance.
After pairing with a Garmin bike computer, cyclists choose what data they want to have projected from their head unit into their ENGOs.  
Despite weighing only 36 grams, ENGO glasses provide 10-12 hours of battery life… perfect for the long day ahead at the Belgian Waffle Ride. 
My ENGO Experience
I set-up my ENGO data fields to see real-time power, heart rate, and distance.  With this information I could manage my efforts and know exactly where I was on the course at any moment.
The value of wearing ENGO glasses became evident literally from the gun.  BWR California presented a new course wrinkle for 2022: immediately after leaving the start line cyclists encountered a 660' climb at 7%.  
Predictably a vast number of overzealous participants charged up the hill… only to go "into the red" and flood their bodies with lactic acid far too early in the day (we weren't even at mile 10 yet!)
In contrast, I watched my ENGO display to ensure my power never exceeded 280 watts on this first climb.  We had many miles ahead of us, and it was prudent to start conservatively.  Most of those early leaders came back to me later in the race.
The benefit of real-time data in my field of view was reinforced on similar long climbs throughout the route.  By maintaining consistent, steady efforts I avoided those needless energy leaks that sap strength and will.  
Then, when required, I had plenty in reserve when I really needed it… like on the infamous Questhaven-Double Peak climb that punches you in the face at mile 125.
For events as chaotic and technical as BWR, accidents are frequent.  It was an added advantage not to have to poke at my bike computer to see my key metrics… they were always visible with just a glance, while I kept my eyes up and hands on the bars.  
For BWR I used my ENGO Eyewear primarily to govern my power output, and it paid huge dividends.  I can't wait to use ENGO in my training, especially for intervals and FTP testing.  
The opportunity to have real-time metrics displayed in my glasses is truly a new and exciting experience.  I've been a competitive cyclist for more than 25 years, and I've never seen anything like this.   ENGO Eyewear helps make me a faster, safer, and a more confident rider.